gospel
now browsing by tag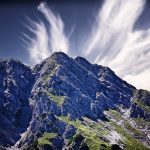 What exactly is the Gospel?  The word 'gospel' means good news.  The Gospel is the good news about salvation, and salvation comes to us through Jesus Christ.
But what is salvation?  In a general sense, salvation is deliverance from danger or difficulty.  It comes from the word 'save'.  It may also be seen as preservation from destruction or failure (Merriam-Webster Dictionary).
So, then, what are we being saved from?  If, for example, someone is caught in a fire and that person is to be rescued from the fire, there is a certain urgency that is associated with the act or process of saving the person.  In the case of the good news of salvation, what are we being saved from?  If we don't understand what we are being saved from, we won't be able to appreciate the good news that is in it, neither will we share it with any conviction.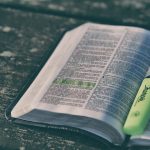 In order to understand what we are talking about here, without the obfuscation that is often associated with some of the popular terms that people use, that lend themselves to multiple interpretations, we'll simply ask some questions and see what the simple answers are from the Bible, giving the appropriate references.
Consider John the Baptist, Christ and the Apostles:
1. Who was John the Baptist? John the Baptist was the greatest prophet (Luke 7:28).
2. What did he do? He preached repentance and pointed to Jesus as the saviour (Luke 3:3,4; John 1:29-34).
3. Did John do miracles? No (John 10:41).  Did he speak truth about Jesus? Yes (John 10:41).
4. Did John have the Holy Spirit? Yes (Luke 1:15).
5. What are we being saved from? Sin (Matt. 1:21).
6. What is sin? Sin is disobedience to God (1 John 3:4).
7. How many types of sin exist? There are two types of sin: rebellious (presumptuous) and naive (ignorant) – 1 John 5:16; Num. 15:24-31; Heb. 10:26; 1 John 2:1).
8. What type of sin was Satan's? Satan's sin was rebellious (Rev. 12:7-9).
9. What type of sin was Eve's? Eve's sin was naive – she was deceived (1 Tim. 2:14).
10. Concerning whom was the promise of redemption when it was first given? Eve and her offspring (Gen. 3:15).
11. What is required of us and why? Believe the testimony of Jesus and repent (Acts 16:31; 2:38, 39; Rom. 4:3). 
12. What was Jesus's testimony about? The testimony of Jesus was about God, His Father (John 1:18; 17:3-8; 18:37).

13. Did Jesus reveal anything else? Yes, the truth about principalities and powers – Satan and his host (Col. 2:15).
14. What did Christ reveal about Satan and His host? That they are liars and murderers (John 8:44; Acts 2:23).

15. What does that revelation result in? Christ triumphing over Satan and his host by exposing them (Col. 2:15).
16. Through what does Christ destroy the Devil? Through His death (Heb. 2:14).
17. What else does Christ's death accomplish? Our release from bondage and our redemption (Heb. 2:15; Rev. 5:9).
18. What kept us in bondage? Fear of death (Heb. 2:15).
19. Who had the power of death? Satan (Heb. 2:14).
20. What casts out fear? Love (1 John 4:18).
21. Who is love? God (1 John 4:8).
22. Why do we love God? Because He first loved us (1 John 4:19).
23. How do we know that God loves us? Because He sent His only begotten Son into the world (1 John 4:9; Rom. 8:32).
24. So how are we saved? By knowing God and believing the truth about Him as Jesus manifested (John 17:3-8).
25. How are we going to know the truth about God and Christ? Someone has to tell us (Rom. 10:13, 14).

25. Were there eyewitnesses who gave firsthand testimony about Christ? Yes, His disciples and the prophets (2 Pet. 1:16-21).
27. So what did Christ call upon His disciples to do? Go and teach all nations to observe whatsoever He has commanded and to be witnesses concerning Him (Matt. 28:19, 20; Acts 1:18).

28. What will we do if we love Him? Keep His commandments (John 14:15, 21; 15:10; 1 John 5:2, 3; 2 John 1:6).

29. How are we changed? By beholding Christ (2 Cor. 3:18).
30. How did sin start on earth? Eve was deceived and got her husband, Adam, to join her in disobedience to God (1 Tim. 2:14).
31. What was the first step? She took her focus away from God – going to where the serpent was and talking to the serpent (Gen. 3:1-5).
32. What was the second step? She believed the serpent's lie – about God (Gen. 3:6).
33. What was the third step? Disobedience to God – which is sin (Gen. 3:6; 2:16, 17).
34. What is the reverse that is involved in the redemption process?  Transformation by renewing of the mind (Rom. 12:2).
35. How are we drawn back to God? By beholding Christ and believing in Him (2. Cor. 3:18; John 3:14, 15; 12:32).

36. What about Him do we need to believe?  That He is the Son of God, that God sent Him, that He is manifesting the Father's character and that His testimony or witness is true – about God (John 11:42; 12:44-50; 16:27; 17:8; 18:37).
37. To what end does Christ seek to have us believe on Him?  That we might be reconciled to God in our hearts and will obey God – keep His commandments (John 1:12; 12:50; Matt. 19:17; Matt. 5:19; Matt. 15:3, 6-9; Rev. 22:14).
38. How are we able to keep God's commandments? He gives us the power to keep them (Phil. 2:13; Titus 2:11, 12; John 1:12) – it is He that worketh in you both to will and to do of His good pleasure.
39. What does God have in store for those who obey Him? Everlasting life and paradise restored (Rom. 6:22; Rev. 22:14).
40. And what else is in store, most critically? A restored relationship and fellowship with God and Christ, the heavenly beings and the host of the redeemed (Rev. 21:22-27).
Look away from self and look to God through Christ – the mediator.  You will be drawn to love God and others; by repentance you demonstrate that you are not rebellious but only previously duped by Satan; Christ will advocate for you and give you what you need.
Christ came to reveal the Father and expose the Devil in order to win us back to the Father and break the Devil's hold over us that has existed because of our belief in the Devil's lies about God.
The truth to believe is that God is good, means us well, knows what is good for us and we should believe, accept and follow everything He says.  The Devil is a liar and a murderer and should be rejected.
Christ, the only begotten Son of God, who is exactly like God, His Father, in character, is the perfect manifestation and proof, in His life on earth, of God's character.
By yielding himself to be killed by wicked hands, Christ has exposed Satan and his followers as liars and murderers whose words should be completely rejected and whose company should be shunned, thereby releasing us from Satan's captivity in which we were held through our belief in Satan's lies about God.
Even now Satan still holds many people captive under his deception by causing them to believe a distorted version of the gospel that still maligns God.  They believe that Christ died in order to pay a price that God demanded before He would forgive us.
The truth is that the death of His Son was the price that God had to pay in order to save us.  That is what it costed God to provide the basis whereby Satan's hold on us might be broken.
Having revealed the true character of God, His Father, through the life that He lived on earth, and having discredited Satan by exposing him as a liar and a murderer, Christ now invites us to believe the truth and be saved (Acts 16:31; Rom 4:3; John 17:3).  Otherwise, we'll believe the Devil's lies and be damned (2 Thess. 2:10-12).
It is all about relationship.  That is why the Bible likens the relationship between husband and wife to that between Christ and His church.  It is all about love.  Righteousness is love to God first and foremost, which also leads us to love others as we love ourselves.
Sin is love of self first, which leads to lack of appreciation of others and ultimately to enmity against God and to the practice of every form of wickedness.
Nobody can love for us.  We must love for ourselves.  People talk about receiving the righteousness of Christ as though a righteous life is something that Christ does for us and simply gives us.  Christ's love cannot stand in place of the love that we ourselves must have and exercise.
What Christ does for us is to accept us and extend His love to us.  It is entirely up to us to respond to His love by loving Him in return.
The capacity to love is something that God made all of His creatures with.  It is only a question of who or what we choose to love supremely – whether God or self.
This is determined by whether we look at God as manifested in Christ, so that, in beholding we become changed or we look constantly at self so that everything for us revolves around self.
The root of the matter is all about relationship – love to God supremely and love for others as we love ourselves (Matt. 22:37-40).  This is what righteousness is.
If we believe the Devil's lies about God we cannot love Him.
Even with the clearest evidences of God's love for us and God's true character, Satan still tries to distort the truth about God.  Some of the distortions are:
(i) The idea of an eternally burning hell
(ii) the idea that God required a blood sacrifice, the death of His Son, before He would forgive (that's not what the death of Christ was all about – it was the sacrifice that God made, not what He required).
In the final analysis: believe the truth and be saved or believe a lie and be damned (2 Thess. 2:10-12; Luke 8:11, 12).

What then must be our mission? Accept and preach the gospel as John the Baptist did, as Christ did, as the apostles did and as Jesus has commanded us.  The gospel is a message to repent and believe God (Mark 1:2-4, 14, 15; Acts 2:38; Matt. 28:19, 20; Rom. 4:3).
What will happen when our mission is fulfilled? The end will come (Matt. 24:14).
May the Lord help us.
"Remember ye the law of Moses my servant, which I commanded unto him in Horeb for all Israel, with the statutes and judgments. Behold, I will send you Elijah the prophet before the coming of the great and dreadful day of the Lord: And he shall turn the heart of the fathers to the children, and the heart of the children to their fathers, lest I come and smite the earth with a curse." (Mal. 4:4-6)
"And he shall go before him in the spirit and power of Elijah, to turn the hearts of the fathers to the children, and the disobedient to the wisdom of the just; to make ready a people prepared for the Lord" (Luke 1:17).
"He that hath ears to hear, let him hear" (Matt. 11:15).
For further information:
E-mail: commandmentsofgodandfaithofjesus@yahoo.com