Righteousness by Faith – Distinguishing the true from the false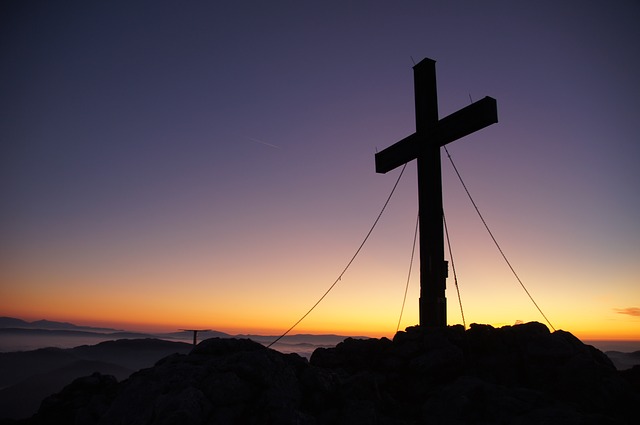 There is a popular view that righteousness by faith means that once you accept Christ, you are righteous solely because Jesus lived a righteous life, thus absolving you of any need to resist temptation and live righteously.  This presentation examines the issue of what exactly is righteousness by faith and seeks to distinguish the true concept from false ideas associated with it.
New Heart
The truth is that, by accepting Christ, He forgives us of past transgressions and gives us a new heart that enables us to live righteously (Ezek. 36:26, 27).  He transforms our minds (Rom. 12:2).  Thus, where there was selfishness He plants love.  God has no problem accepting any of us.  The problem is that sin makes us afraid of God, like Adam who went hiding in the garden (Gen. 3:8).  God did not have a problem to come and look for him.  Therefore, God sent His Son who is just like Himself to show us that God is Someone we can freely relate to as Jesus related to His disciples, contrary to Satan's lies concerning God (Heb. 1:1-3; John 17:6-8).  God is not standing over us to smite us because we are not perfect.  He knows our frame and knows that we are dust (Ps. 103:14).  He knows that we cannot change ourselves any more than the leopard can change its spots (Jer. 13:23).
Righteousness by faith is simply that God has made provision for us to be changed while we hang out with Jesus His Son.  It is not that God will accept His Son but not accept us, so His Son must sort of possess us (like demons possess people circumventing their minds).  Rather, He transforms us and purifies us.  How and when are His to sort out – if we submit to His instructions.  Love Him, accept Him and constantly hang out with Him, as the disciples did, and you are fine – unless you are not sincere, like Judas.  Whatever purification is needed He will do it in due course.
Christ not Diffused
On the contrary, some persons hold a metaphysical concept that mystifies the process – a concept that sounds pantheistic, like Christ is diffused throughout, with a little bit of Him in you, in me and all over, possessing people and living through them, speaking and acting in their place.  The Spirit of God is the mind of God which is put in us through His word (John 6:63).  His word transforms our thinking and make us different individuals.  It is by this means that Christ purifies us – "Sanctify them through thy truth: thy word is truth."  (John 17:17).
Righteousness is attained by faith in Jesus Christ.  It is by looking to God for transformation that we are made righteous.  God, through Christ, will accomplish His purposes in us and for us.  It is His work to bring about transformation at His own pace, depending on where we are at, once we have genuinely committed to Him.  This commitment, Christ alone can judge.  Once that commitment is there, he will give us his Spirit and work to purify us.  If we die before we are fully perfected, we are assured of a place in his kingdom since we are His and have His Spirit (Rom. 8:1, 5-9).  But if we are alive until Christ returns, His character must be sealed in us so that we are no longer committing sins (Rev. 22:11, 12).
To Know God
To know God is life eternal (John 17:3).  Some people minimize the value and importance of this knowledge, by saying that we need more than just information – more than just knowing all the right things.  Indeed, knowing God is more than just information.  But one cannot know God and not know Him at the same time.  You cannot truly know God and be a Muslim or a Buddhist – based on how they view God, as distinct from the way Christ portrayed Him.  We are transformed by the renewing of our minds (Rom.12:2) – "Let this mind be in you, which was also in Christ Jesus." (Phil. 2:5).  This means that our thoughts and outlook are changed.  It is the Word of God that does this. This is how He describes His work of cleansing and purifying His church: "That he might sanctify and cleanse it with the washing of water by the word" (Eph. 5:26).  The Word of God changes our thinking.  When God plants His Word in us, like a seed, it remains in us and bears fruit, causing us to see things differently and act differently.  It is just like a person who used to eat meat at a popular restaurant who happens to see them butchering a dog around the back.  It is enough to make him not eat meat there ever again.  God knows exactly what to reveal to us to change our minds.  If we ask Him to change our minds He will do it.
Christ in Us
There are those who would say that Christ must live inside of us if we are to be considered righteous because only God is good, so, with Christ inside of us, He, being God, will be seen and not us.  But, when the Bible says that there is none good but God (Matt. 19:17), it is simply saying that God is the fountain of goodness.  We must receive His word consistently if we should maintain a life of goodness.  If we are cut off from Him, we will soon err for the simple reason that we do not know everything and will never know everything; but He does.  Therefore, we must always be guided by Him and obtain from Him the abilities to do what is right and good.  So, He is in us in the sense that His words are the directing force in our lives.  He is not in us in a physical sense.  God is in heaven.  Jesus prayed: "Our Father which art in heaven" (Matt. 6:9).  If He were in us in person, then might not someone bow down before us, worshipping the God who is inside of us?  By his angels (ministering spirits – Heb. 1:7, 14), God is in constant contact with all His creatures throughout the length and breadth of the universe.  This is not to say that He does not move and have personal knowledge of His entire creation, but there is no evidence that God leaves heaven and takes up residence inside anyone.  Certainly, in the earth made new, God and Christ will take up Their abode with us here (Rev. 21:3; 22:3, 4).
A Part to Play
Others say that we do not play any part in the process because we cannot be righteous based on anything that we do.  So, it is Christ who is righteous and who is seen instead of us, once we accept Christ.  This removes the need for them to strive against sin, because their actual lives are unimportant.  That is not how it works.  Our thoughts and actions are important and we must utilize the grace that God has given us through Christ, to overcome sin – "For the grace of God that bringeth salvation hath appeared to all men, Teaching us that, denying ungodliness and worldly lusts, we should live soberly, righteously, and godly, in this present world" (Titus 2:11, 12).
"He that hath ears to hear, let him hear" (Matt. 11:15).
For further information, please visit Patience of the Saints at http://thecommandmentsofgodandthefaithofjesus.com/
Questions and comments may be sent by e-mail to: commandmentsofgodandfaithofjesus@yahoo.com
Follow on Twitter @JaZerubbabel