The Loud Cry, Outpouring of the Spirit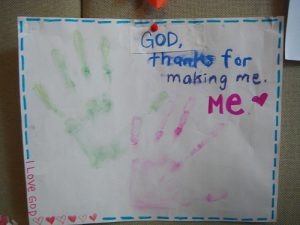 The Loud Cry – Outpouring of the Spirit
A mighty outpouring of the Spirit of God is prophesied (Revelation 18:1 and Joel 2:23, 28-32) to take place in the last days to accompany the final warning to the world.  This outpouring is not intended to minimize the message of the Third Angel's Movement.
Rather, it is intended to support and enhance the Third Angel's Message and give focus to the mission of God's remnant people in the last days.  It is the Third Angel's Message that swells to a loud cry when the Angel of Revelation 18 lightens the earth with his glory.  We are told:
"The work of this angel comes in at the right time to join in the last great work of the third angel's message as it swells to a loud cry." (E. G. White, The Story of Redemption, p. 399).
"Here is the patience of the saints: here are they that keep the commandments of God, and the faith of Jesus." Rev. 14:12.
For further information:
E-mail: commandmentsofgodandfaithofjesus@yahoo.com