Jesus Christ, now Mediator, soon to be King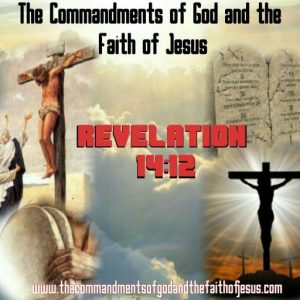 The Bible refers to Jesus Christ as the Son of God – a true offspring, like a prince, dearly beloved by God, His Father.  God sent Him into the world, that through Him, we might be saved – "For God so loved the world, that he gave his only begotten Son, that whosoever believeth in him should not perish, but have everlasting life." (John 3:16); "He that spared not his own Son, but delivered him up for us all, how shall he not with him also freely give us all things?" (Rom. 8:32). Although God's only begotten Son died, in fulfilling His mission, it was "God the Father, who raised him from the dead" (Gal. 1:1).
Jesus's mission to save humanity has three distinct phases: 1. Prophet; 2. Priest; 3. King.  When He came to earth as Prophet, He came to a sinful territory dominated by the enemy and was therefore like a "lamb to the slaughter" (Isa. 53:7).  He was not a Priest at that time.  Now, He is Priest (High Priest).  He is not yet King but soon to be.  He will be given a kingdom – this earth, where He will reign as King.  These points will now be established from the scriptures.
Prophet
When God spoke from Mount Sinai, in the days of ancient Israel, the people were afraid and begged Moses to ask God to speak to them through a mediator.  God agreed, but Moses could not be that mediator, notwithstanding the fact that God spoke through Moses to them.  Moses was an imperfect mouthpiece.  God said, He would raise up a Prophet like unto Moses, and would put His words into His mouth – "I will raise them up a Prophet from among their brethren, like unto thee, and will put my words in his mouth; and he shall speak unto them all that I shall command him." (Deut. 18:18). 
That Prophet was His only begotten Son, the only one who is just like Him – "the express image of his person" (Heb. 1:3).  When His Son came into the world, God spoke from heaven again, this time to Jesus's disciples, in the presence of Moses and Elijah, telling them to listen to Jesus – "While he yet spake, behold, a bright cloud overshadowed them: and behold a voice out of the cloud, which said, This is my beloved Son, in whom I am well pleased; hear ye him." (Matt. 17:5).
While Jesus was on earth, as Prophet, He was not a priest – "For he of whom these things are spoken pertaineth to another tribe, of which no man gave attendance at the altar. For it is evident that our Lord sprang out of Juda; of which tribe Moses spake nothing concerning priesthood." (Heb. 7:13, 14); "For if he were on earth, he should not be a priest, seeing that there are priests that offer gifts according to the law" (Heb. 8:4).
Priest
After completing the phase of His work as Prophet, Jesus took up the next phase of His mission as High Priest.  In order to do this, He died, and His Father raised Him from the dead – "Him, being delivered by the determinate counsel and foreknowledge of God, ye have taken, and by wicked hands have crucified and slain: Whom God hath raised up, having loosed the pains of death" (Acts 2:23, 24).
He then ascended to heaven to the right hand of God, His Father, where He serves as our Advocate who intercedes for us before God and the angels of heaven – "This Jesus hath God raised up, whereof we all are witnesses. Therefore being by the right hand of God exalted, and having received of the Father the promise of the Holy Ghost, he hath shed forth this, which ye now see and hear." (Acts 2:32, 33); "My little children, these things write I unto you, that ye sin not. And if any man sin, we have an advocate with the Father, Jesus Christ the righteous" (1 John 2:1); "He that overcometh, the same shall be clothed in white raiment; and I will not blot out his name out of the book of life, but I will confess his name before my Father, and before his angels" (Rev. 3:5).
This work of representing our case before God so that we may obtain forgiveness for our sins and to obtain from God the spiritual gifts to enable us to live above sin and be empowered to minister to others is entailed in Jesus's role as High Priest.  This is what Jesus ascended to heaven to do – "But Christ being come an high priest of good things to come, by a greater and more perfect tabernacle, not made with hands, that is to say, not of this building; Neither by the blood of goats and calves, but by his own blood he entered in once into the holy place, having obtained eternal redemption for us. For if the blood of bulls and of goats, and the ashes of an heifer sprinkling the unclean, sanctifieth to the purifying of the flesh: How much more shall the blood of Christ, who through the eternal Spirit offered himself without spot to God, purge your conscience from dead works to serve the living God? And for this cause he is the mediator of the new testament, that by means of death, for the redemption of the transgressions that were under the first testament, they which are called might receive the promise of eternal inheritance." (Heb. 9:11-15).
We can come boldly before the throne of God because we have an Advocate in the courts of heaven, provided for us by God Himself because of His great love for us – "Seeing then that we have a great high priest, that is passed into the heavens, Jesus the Son of God, let us hold fast our profession. For we have not an high priest which cannot be touched with the feeling of our infirmities; but was in all points tempted like as we are, yet without sin. Let us therefore come boldly unto the throne of grace, that we may obtain mercy, and find grace to help in time of need." (Heb. 4:14-16).
King
In the latter days of earth's history, Jesus, still in His capacity as High Priest, will appear before the Father to receive a kingdom – "I beheld till the thrones were cast down, and the Ancient of days did sit, whose garment was white as snow, and the hair of his head like the pure wool: his throne was like the fiery flame, and his wheels as burning fire. A fiery stream issued and came forth from before him: thousand thousands ministered unto him, and ten thousand times ten thousand stood before him: the judgment was set, and the books were opened." (Dan. 7:9, 10); "I saw in the night visions, and, behold, one like the Son of man came with the clouds of heaven, and came to the Ancient of days, and they brought him near before him. And there was given him dominion, and glory, and a kingdom, that all people, nations, and languages, should serve him: his dominion is an everlasting dominion, which shall not pass away, and his kingdom that which shall not be destroyed." (Dan. 7:13, 14).
Those who have accepted Jesus Christ as their Saviour and have accepted the testimony of His life concerning His Father, that God is love, and will be fully reconciled to God, will be the citizens of Christ's kingdom – "I beheld, and the same horn made war with the saints, and prevailed against them; Until the Ancient of days came, and judgment was given to the saints of the most High; and the time came that the saints possessed the kingdom" (Dan. 7:21, 22); "the judgment shall sit, and they shall take away his dominion, to consume and to destroy it unto the end. And the kingdom and dominion, and the greatness of the kingdom under the whole heaven, shall be given to the people of the saints of the most High, whose kingdom is an everlasting kingdom, and all dominions shall serve and obey him." (Dan. 7:26, 27).
When the list of subjects of Christ's kingdom (in the Book of Life) is made up and the names that do not belong are blotted out and He receives the authority to take the kingdom, Jesus Christ will return to claim it – "And the seventh angel sounded; and there were great voices in heaven, saying, The kingdoms of this world are become the kingdoms of our Lord, and of his Christ; and he shall reign for ever and ever." (Rev. 11:15); "And I saw heaven opened, and behold a white horse; and he that sat upon him was called Faithful and True, and in righteousness he doth judge and make war. His eyes were as a flame of fire, and on his head were many crowns; and he had a name written, that no man knew, but he himself. And he was clothed with a vesture dipped in blood: and his name is called The Word of God. And the armies which were in heaven followed him upon white horses, clothed in fine linen, white and clean. And out of his mouth goeth a sharp sword, that with it he should smite the nations: and he shall rule them with a rod of iron: and he treadeth the winepress of the fierceness and wrath of Almighty God. And he hath on his vesture and on his thigh a name written, King Of Kings, And Lord Of Lords." (Rev. 19:11-16).
Time to repent
It is now time to repent of and put away our sins, while Christ still intercedes on our behalf.  The time will come when He will lay aside His priestly garments and put on His kingly robes.  At that time, it will be declared: "He that is unjust, let him be unjust still: and he which is filthy, let him be filthy still: and he that is righteous, let him be righteous still: and he that is holy, let him be holy still. And, behold, I come quickly; and my reward is with me, to give every man according as his work shall be." (Rev. 22:11, 12).  At that time, human probation would have closed and the time to repent would have passed.
The Bible predicted that Christ's ministration would be taken away (from the minds of people) and an abomination would be set up in its place – "Yea, he magnified himself even to the prince of the host, and by him the daily sacrifice was taken away, and the place of the sanctuary was cast down." (Dan. 8:11); "they shall pollute the sanctuary of strength, and shall take away the daily sacrifice, and they shall place the abomination that maketh desolate." (Dan. 11:31).  This activity was future to Jesus's day, since Jesus said: "When ye therefore shall see the abomination of desolation, spoken of by Daniel the prophet, stand in the holy place, (whoso readeth, let him understand:)" (Matt. 24:15).  An earthly priesthood would be set up to divert people's attention from the priesthood of Christ and other mediators would be set up in place of Christ, so that people would look to men rather than look directly to Christ as the only true Mediator – "For there is one God, and one mediator between God and men, the man Christ Jesus" (1 Tim. 2:5).
As a part of this taking away of the daily ministration of Christ, Jesus Christ is represented as being other than our High Priest at this time.  The focus is either on the role that He has already fulfilled or on the role that He is yet to fulfil in the future.
Regarding the role that He has already fulfilled, people are made to believe that the death of Christ is all there is to salvation; that no other work is necessary, thereby removing the need for Him to be seen in His present capacity as High Priest.  But we are told that, if Christ is not risen, not only is our faith vain, but our sins would remain – "And if Christ be not raised, your faith is vain; ye are yet in your sins. Then they also which are fallen asleep in Christ are perished." (1 Cor. 15:17, 18).  If all our sins have been cancelled only by the death of Christ, then we would be saved regardless of whether He rose from the dead.  But that is not the case.  He had to be raised from the dead to function as High Priest; and it is only by the ministration of a Priest that our sins are removed from us.  This was typified in the ancient sanctuary ministration. In every case, where a sacrifice was offered for sin, it was said: "and the priest shall make an atonement for him, and it shall be forgiven him." (Lev. 4:20, 26, 31).  Without the ministration of the Priest, the sacrifice is meaningless and achieves nothing.
Regarding His future role, various titles are given to Christ, many of which seem to be giving homage to Him but distracting our minds from His real role at this time.  An extremely popular one is to laud Jesus as King.  Sounds good.  But there is only one King of the Universe – God, the Father.  Jesus never pointed to himself as the King of the Universe or as the Most High; rather, as the Son of the Most High, giving supreme honour to His Father, who sent Him into the world to save us.
During the judgement, which takes place before the second coming of Christ to earth, Christ receives the kingdom of this earth from God, His Father.  It is after He receives the kingdom that He is crowned King of kings and Lord of lords over His earthly subjects.  God, His Father, remains Sovereign of the Universe.  The message is therefore, to beware a false representation of Christ as the one true God.  Jesus Christ, the Son of God, pointed to His Father as "the only true God" (John 17:3), whose will He came to fulfil – not to point to Himself as that only true God.  We worship Jesus Christ on the instructions of the Father (John 5:22, 23; Heb. 1:6).  In heaven, as it will be in the new earth, God and Christ alone are worshipped – "And I saw no temple therein: for the Lord God Almighty and the Lamb are the temple of it." (Rev. 21:22).
"He that hath ears to hear, let him hear" (Matt. 11:15).
For further information, please visit Patience of the Saints at http://thecommandmentsofgodandthefaithofjesus.com/
Questions and comments may be sent by e-mail to: commandmentsofgodandfaithofjesus@yahoo.com
Follow on Twitter @JaZerubbabel