September, 2018
now browsing by month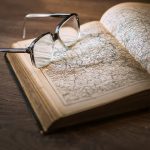 The Bible says we should not believe every spirit, but we should "try the spirits whether they are of God" (1 John 4:1).  We have been warned that spiritualism will be woven into every form of deception in the last days – "Satan himself is transformed into an angel of light" and "his ministers also" "transformed as the ministers of righteousness" (2 Cor. 11:14, 15); "spirits of devils, working miracles" will be gathering the "kings of the earth and of the whole world" (Rev. 16:14). The final message to the world will be a call out of the false systems of worship because Babylon would have become "the habitation of devils, and the hold of every foul spirit" (Rev. 18:2).  It is therefore, worthwhile to consider what light can be obtained from the Bible regarding the working of the spirit of God.
Some people are saying that the Holy Spirit is a third God-being who may/should be worshipped.  Others are saying that the Holy Spirit is God and Christ personally living inside of us.  Still others are saying that it is really the disembodied spirit of God that operates separately from God Himself.  What is the truth regarding the Holy Spirit?  Judge for yourself.
The Spirit of God
God's spirit gives you life; it does not make God live in you – "And shall put my spirit in you, and ye shall live" (Eze. 37:14).  God does not need us to live.  God lives independently of us.  God has been and will be, regardless of us.
Further, you are not alive without God's spirit being in your body – "And the Lord God formed man of the dust of the ground, and breathed into his nostrils the breath of life; and man became a living soul." (Gen. 2:7); "It is the spirit that quickeneth [makes alive]" (John 6:63).
The spirit of God also gives power – "But ye shall receive power, after that the Holy Ghost is come upon you" (Acts 1:8).
This Holy Ghost/Holy Spirit that gives power is the same spirit that gives life – "But if the Spirit of him that raised up Jesus from the dead dwell in you, he that raised up Christ from the dead shall also quicken your mortal bodies by his Spirit that dwelleth in you." (Rom. 8:11).
Jesus gave a measure of the Holy Spirit to His disciples when He was with them – "he breathed on them, and saith unto them, Receive ye the Holy Ghost" (John 20:22).  When Jesus breathed on His disciples, He remained where He was – He did not go inside of them.  But He gave them more power.
Spirit Belongs to God
The spirit of life does not belong to us.  It belongs to God.  He gives it to whomsoever He wills.  At death, it goes back to Him.  It does not wander around – "Then shall the dust return to the earth as it was: and the spirit shall return unto God who gave it." (Ecc. 12:7); "The spirit of God hath made me, and the breath of the Almighty hath given me life." (Job 33:4); "And when Jesus had cried with a loud voice, he said, Father, into thy hands I commend my spirit: and having said thus, he gave up the ghost." (Luke 23:46).
God blows the breath of life into whoever or whatever He chooses, and life enters them – even into dry bones – "Thus saith the Lord God unto these bones; Behold, I will cause breath to enter into you, and ye shall live: And I will lay sinews upon you, and will bring up flesh upon you, and cover you with skin, and put breath in you, and ye shall live; and ye shall know that I am the Lord." (Eze. 37:5, 6).
This is the Creator who says, I am God, "and there is none else" – "For thus saith the Lord that created the heavens; God himself that formed the earth and made it; he hath established it, he created it not in vain, he formed it to be inhabited: I am the Lord; and there is none else." – Isa. 45:18. (See also Isa. 46:5, 9).
This is the God, whose breath moved over the face of the earth and breathed life into every living creature – "And the Spirit of God moved upon the face of the waters. And God said, Let there be light: and there was light." (Gen. 1:2, 3).
This is the God, in whose image and likeness human beings were made, who said to His Son, "Let us make man in our image, after our likeness" (Gen. 1:26; John 1:1-3).
Jesus Filled with the Spirit of God
Jesus Christ was filled with the spirit of God – "For he whom God hath sent speaketh the words of God: for God giveth not the Spirit by measure unto him." (John 3:34); "And the spirit of the Lord shall rest upon him, the spirit of wisdom and understanding, the spirit of counsel and might, the spirit of knowledge and of the fear of the Lord" (Isa. 11:2); "And Jesus being full of the Holy Ghost returned from Jordan" (Luke 4:1).
While Jesus has the spirit of God without measure, everyone has a measure of God's spirit – the "spirit of wisdom", "understanding" (Isa. 11:2) and "the spirit of life" itself (Rev. 11:11).  But, to be saved, we must have other elements of God's spirit that include "the spirit of meekness" (1 Cor. 4:21), and "the spirit of knowledge and of the fear [reverence] of the Lord" (Isa. 11:2); "For God hath not given us the spirit of fear [to be afraid]; but of power, and of love, and of a sound mind." (2 Tim. 1:7).  God gives His spirit to those who ask and obey Him – "how much more shall your heavenly Father give the Holy Spirit to them that ask him" (Luke 11:13); "the Holy Ghost, whom God hath given to them that obey him" (Acts 5:32).
The most evident manifestation of someone being filled with the Spirit of God or of God being in someone is the case of Jesus Christ himself.   Jesus prayed to His Father in heaven and taught His disciples to do the same.  He had a mind and will of His own – He prayed in Gethsemane, "O my Father, if it be possible, let this cup pass from me: nevertheless not as I will, but as thou wilt." (Matt. 26:39).  Christ's knowledge is separate from the Father's – "But of that day and that hour knoweth no man, no, not the angels which are in heaven, neither the Son, but the Father." (Mark 13:32).  In several instances, the Father even spoke to Him audibly, not from inside of Him, but from heaven (Matt. 3:17; John 12:28; Matt. 17:1-5).
"God was in Christ" (2 Cor. 5:19) but the Father was not in Christ as another mind or intelligence that took up residence inside of Him.  Christ was controlled by His own will but consciously chose, moment by moment to align His will with His Father's will.  This is what God expects of us as free moral agents, not for us to be taken over by another intelligence as in the case of demon possession.  When Jesus needed to be comforted as he faced the most trying phase of His earthly sojourn, in the garden of Gethsemane, God did not leave heaven and come personally to Him but "there appeared an angel unto him from heaven, strengthening him." (Luke 22:43).
Jesus Christ is the prototype, for us, of what it means to be filled with the Holy Ghost and how the spirit of God might dwell in us.
The Comforter
When Jesus was soon to return to heaven, He promised that He would not leave His disciples comfortless; He would send them the Comforter, whom He also refers to as the Spirit of truth and the Holy Ghost (Holy Spirit) – "Nevertheless I tell you the truth; It is expedient for you that I go away: for if I go not away, the Comforter will not come unto you; but if I depart, I will send him unto you." (John 16:7); "But the Comforter, which is the Holy Ghost, whom the Father will send in my name, he shall teach you all things, and bring all things to your remembrance, whatsoever I have said unto you." (John 14:26).
The Comforter was sent on a mission to dispense spiritual gifts and to comfort the disciples.  He would not speak of himself but would speak only what he hears – "Howbeit when he, the Spirit of truth, is come, he will guide you into all truth: for he shall not speak of himself; but whatsoever he shall hear, that shall he speak: and he will shew you things to come." (John 16:13).
Whereas the Comforter brought the Early Rain of God's spirit (spiritual gifts) at Pentecost, a mighty angel will bring the Latter Rain of God's spirit in the last days even more extensively – "And after these things I saw another angel come down from heaven, having great power; and the earth was lightened with his glory." (Rev. 18:1; see also Acts 2:17, 18; Joel 2:23, 28-31).  This mighty angel carries out a similar mission to that which the Comforter carried out at Pentecost.  The Comforter is a person but not a God-being like the Father and the Son – there is no precedent in scripture for anyone praying to or worshipping the Comforter, the Holy Spirit.
The True God, Christ and the Holy Spirit
The Spirit of God that dwells in us in measure are the spiritual gifts (including the gift of life) by which we live and are empowered to be God's witnesses.  The term Holy Spirit may refer to the spiritual gifts that we receive and that remain in us or it may refer to Christ's representative, the Comforter, who dispenses the gifts to us. We should not confuse the two; neither should we confuse these, with references to God Himself as a spirit being.
May the Lord help us to recognize the true God, who created us and gave us the spirit of life.  In the strength of the power that He gives, we "live, and move, and have our being" (Acts 17:28).  Eternal life is something that we do not have naturally, but through His Son, Jesus Christ, God freely offers it to all who believe – "For God so loved the world, that he gave His only begotten Son, that whosoever believeth in him should not perish, but have everlasting life." (John 3:16); "And this is life eternal, that they might know thee the only true God, and Jesus Christ, whom thou hast sent." (John 17:3); "be thou faithful unto death, and I will give thee a crown of life." (Rev.2:10).
"He that hath ears to hear, let him hear" (Matt. 11:15).
For further information, please visit http://thecommandmentsofgodandthefaithofjesus.com/
Questions and comments may be sent by e-mail to: commandmentsofgodandfaithofjesus@yahoo.com
Follow on Twitter @JaZerubbabel