Revelation confirms that God is one, not three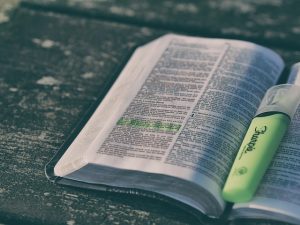 Jesus said: "The first of all the commandments is, Hear, O Israel; The Lord our God is one Lord".[1]  He said this to a scribe who queried, "Which is the first commandment of all?".[2]  The scribe responded, "Well, Master, thou hast said the truth: for there is one God; and there is none other but he".[3]  To this, the Divine record says, "And when Jesus saw that he answered discreetly, he said unto him, Thou art not far from the kingdom of God.".[4]  Jesus considered the scribe's answer a discreet one.  Revelation confirms that God is one person, not three.
The book of Revelation begins with a declaration of a chain of command: God gave to Christ, Christ gave to His angel, and the angel gave to John – "The Revelation of Jesus Christ, which God gave unto him, to shew unto his servants things which must shortly come to pass; and he sent and signified it by his angel unto his servant John" (Rev. 1:1).  There is no confusion here, and most people seem to understand this.
The Revelation continues with greetings being brought to the seven churches from God, Christ and the seven spirits before God's throne – "Grace be unto you, and peace, from him which is, and which was, and which is to come; and from the seven Spirits which are before his throne; And from Jesus Christ, who is the faithful witness, and the first begotten of the dead" (Rev. 1:4, 5).  This is where some people get confused – they say that it is not really seven spirits but one spirit – the 'seven-fold' spirit.  But the Revelation is clear that the seven spirits are seven discrete entities, not one entity – "And out of the throne proceeded lightnings and thunderings and voices: and there were seven lamps of fire burning before the throne, which are the seven Spirits of God." (Rev. 4:5).
What are these seven lamps of fire before God's throne, who can send greetings?  They must be living beings!  Is there any category of living beings who are described as lamps of fire?  Let the scriptures answer – "And of the angels he saith, Who maketh his angels spirits, and his ministers a flame of fire." (Heb. 1:7); and further, "But to which of the angels said he at any time, Sit on my right hand, until I make thine enemies thy footstool? Are they not all ministering spirits, sent forth to minister for them who shall be heirs of salvation?" (Heb. 1:14).
There ought to be no confusion as to who these seven spirits are, who send greetings.  But lest some say that they are still unclear, let the scriptures describe in further detail those who stand before God's throne – "And when he had opened the seventh seal, there was silence in heaven about the space of half an hour. And I saw the seven angels which stood before God" (Rev. 8:1, 2).   Recall that it is the same scene in which the throne of God is described with seven lamps of fire before it, and the lamb came to Him that sat on the throne, took the book from His hand and started to open the seals of the book.  The word of God is clear, for those who will receive it.
"He that hath ears to hear, let him hear" (Matt. 11:15).
For further information, please visit Patience of the Saints at http://thecommandmentsofgodandthefaithofjesus.com/
Questions and comments may be sent by e-mail to: commandmentsofgodandfaithofjesus@yahoo.com
Follow on Twitter @JaZerubbabel
[1] Mark 12:29
[2] Mark 12:28
[3] Mark 12:32
[4] Mark 12:34