Creeds and Rituals – Does Truth Matter?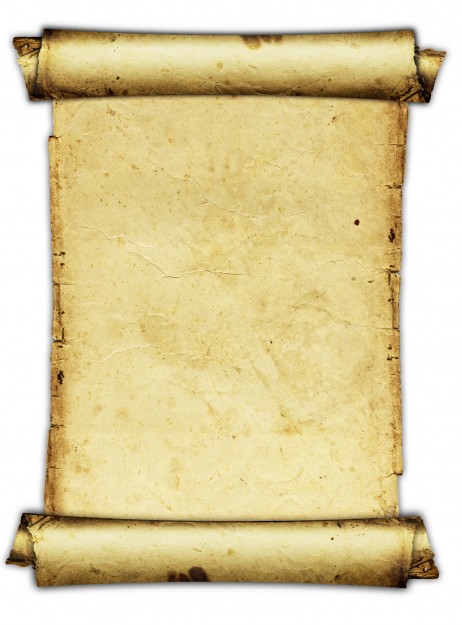 An experience recently has led me to ask, "Does truth matter?". The question seems almost redundant since there is hardly anyone who would deny that truth matters; but claiming to believe something and believing it are two different things.  One of the greatest evidences that truth matters to someone is that person's willingness to act on it.  My recent experience has led me to think that one of the reasons people do not seem to act on truth is that it is easier to simply follow creeds and rituals, norms and customs.  It is not so much that they do not care about truth or that they are unable to discern between truth and error.  They just don't think about it.  It is easier to just drift along with the tide.  In church settings, creeds and rituals help to foster that attitude of just going along without giving serious thought, because after all, those matters have been thought out by others already. Right?  Is that a good enough basis to just go along?  Let's see.
Here is my experience: I was at an Anglican church at an anniversary church service to commemorate the founding of an institution.  The service included a communion ritual. The Leader read certain words and the Congregants were expected to respond by reading the words projected on a screen.  To my surprise, the Congregants read without hesitation words indicating that the bread and wine were transformed into the literal body and blood of Christ.  It seemed like a Roman Catholic Mass rather than a Protestant Communion.
Transubstantiation and Mysticism
The shock came from my recollection that one of the main issues that ignited John Wycliffe, who is considered the Morning Star of the Reformation, in his opposition to the Church of Rome, was the issue of transubstantiation.  One of the significant differences between the Roman Catholic Mass and the Protestant Communion was that the Catholics believed in transubstantiation, whereas the Protestants didn't.  Transubstantiation is the belief that the priests can convert the bread and wine to the literal body and blood of Christ by the pronouncements that they make over those substances.  The Protestant belief, originally embraced by Anglicans, was that the bread and wine are only symbols of the body and blood of Christ; they do not become the literal body and blood of Christ.  But here, in a supposedly Protestant church, the Roman Catholic belief was being recited effortlessly.  What was the reason?  The Roman Catholic belief had been incorporated into a Creed and a Ritual.
The case of the bread and wine being transformed into the literal body and blood of Christ illustrates the nature of mysticism.  Mysticism takes us away from the realm of reality because it is incompatible with the literal reality that we know.  To our real senses, the bread remains bread and the wine remains wine.  No chemical test will show any difference before and after the priest makes pronouncements over them.  Yet mysticism says a literal transformation would have taken place.  It defies logic and common sense.  But persons are told, never mind, it's a mystery.  You'll never be able to understand it from a literal point of view.   Creeds and rituals pave the way for mysticism; and mysticism destroys faith that is based on reality.
Mystical Beliefs Rejected
Today, the lure of mysticism has led many to lose faith in the reality of many aspects of Christian faith.  The prophet to the remnant church wrote in 1904 that for 50 years every effort was being made to overthrow the faith that was delivered to the movement that God raised up in 1844 – "For the past 50 years every phase of heresy has been brought to bear upon us… Messages of every order and kind have been urged upon Seventh-day Adventists, to take the place of the truth which, point by point, has been sought out by prayer, study, and testified to by the miracle-working power of the Lord." (Ellen G. White, Special Testimonies, Series B #2, p. 59).  Among the mystical beliefs that were rejected by the early pioneers of the remnant church was transubstantiation; and thankfully, the Movement still rejects it as unscriptural.  But there are other mystical beliefs that are constantly being urged upon the faithful from Roman Catholicism and apostate Protestantism.  Among them are the following:
The Trinity, which makes God's love in giving His only begotten Son senseless.  If God is three in one – a unity of three coequals in age and power, then one could never be the son of any of the others, except in a sense of role-play or make-believe.  The extent of God's love is manifested in the fact that He gave His only begotten Son – "For God so loved the world, that he gave his only begotten Son, that whosoever believeth in him should not perish, but have everlasting life." (John 3:16); "He that spared not his own Son, but delivered him up for us all, how shall he not with him also freely give us all things?" (Rom. 8:32); "In this was manifested the love of God toward us, because that God sent his only begotten Son into the world, that we might live through him." (1 John 4:9).
The death of Christ as an atonement, which makes Christ's intercession senseless.  It is Christ, in His capacity as our High Priest, who intercedes or makes atonement based on the merits or arguments that the sacrifice provides.  The sacrifice itself is not the atonement – "And if any one of the common people sin through ignorance, while he doeth somewhat against any of the commandments of the Lord concerning things which ought not to be done, and be guilty; Or if his sin, which he hath sinned, come to his knowledge: then he shall bring his offering…And he shall lay his hand upon the head of the sin offering, and slay the sin offering…and the priest shall make an atonement for him, and it shall be forgiven him." (Lev. 4:27-31).  But if the sacrifice itself is the atonement, then there is no need for a priest.  It was part of the doing of the Little Horn power to remove Christ's mediation in the heavenly sanctuary on our behalf from the minds of people and cast it to the ground – "Yea, he magnified himself even to the prince of the host, and by him the daily [sacrifice] was taken away, and the place of the sanctuary was cast down." (Dan. 8:11). [Note: the word "sacrifice" was supplied by the translators – "ministration" is more appropriate, since Christ was offered only once (Heb. 9:28) – there is no "daily sacrifice" of Christ except in the Roman Catholic mass, which is counterfeit.]
The righteousness of Christ as a gift that someone simply receives, which makes repentance senseless.  Righteousness is a state of character that is formed based on what one believes.  One can be declared righteous based on what one believes, since one's belief is an indication of the state of one's heart and mind, which determines one's actions and motives.  If you have the righteousness of Christ, it means you are righteous as Christ is, and no action of yours can be regarded as sinful unless Christ is sinful; so, the need to repent does not arise, since Christ is sinless.  But the truth is that righteousness is based on believing Christ, which leads us to repent of our sins and practice righteousness.  It is not something that someone can just give to you and you have it – "Little children, let no man deceive you: he that doeth righteousness is righteous, even as he is righteous." (1 John 3:7); "In this the children of God are manifest, and the children of the devil: whosoever doeth not righteousness is not of God, neither he that loveth not his brother." (1 John 3:10); "For the grace of God that bringeth salvation hath appeared to all men, Teaching us that, denying ungodliness and worldly lusts, we should live soberly, righteously, and godly, in this present world" (Titus 2:11, 12); "My little children, these things write I unto you, that ye sin not. And if any man sin, we have an advocate with the Father, Jesus Christ the righteous" (1 John 2:1); "Repent therefore of this thy wickedness, and pray God, if perhaps the thought of thine heart may be forgiven thee." (Acts 8:22); "And the times of this ignorance God winked at; but now commandeth all men every where to repent" (Acts 17:30).
Someone living inside of you, which makes the idea of personal accountability senseless.  Christ dwelling in you, as opposed to sin dwelling in you, is easily understood as a reference to the mind and character that you have, whether it is Christlike or sinful.  But to treat Christ as being inside of us personally makes Him the driver who is responsible for what we do, sin and all.  Christ does not take charge of people's lives and then hold them accountable for what is done in their lives.  Everyone must give account of himself before God for all actions that are done in his body as those actions are his, and not someone else's acting through him – "But I say unto you, That every idle word that men shall speak, they shall give account thereof in the day of judgment." (Matt. 12:36); "So then every one of us shall give account of himself to God." (Rom. 14:12); "Who will render to every man according to his deeds" (Rom. 2:6); "For the Son of man shall come in the glory of his Father with his angels; and then he shall reward every man according to his works." (Matt. 16:27); "Let this mind be in you, which was also in Christ Jesus" (Phil. 2:5).
Bible Foundation of Faith
We are reminded that the faith of the pioneers was firmly laid – "Many of our people do not realize how firmly the foundation of our faith has been laid. My husband, Elder Joseph Bates, Father Pierce, Elder Hiram Edson, and others who were keen, noble, and true, were among those who, after the passing of the time in 1844, searched for the truth as for hidden treasure… When they came to the point in their study where they said, 'We can do nothing more,' the Spirit of the Lord would come upon me, I would be taken off in vision, and a clear explanation of the passages we had been studying would be given me, with instruction as to how we were to labor and teach effectively. Thus light was given that helped us to understand the scriptures in regard to Christ, His mission, and His priesthood. A line of truth extending from that time to the time when we shall enter the city of God, was made plain to me, and I gave to others the instruction that the Lord had given me." (Ellen G. White, Selected Messages Vol. 1, p. 206.)
So, does truth matter? Do we simply go to church and repeat creeds and rituals without thinking about the sense of what we are saying or doing?  In order to maintain a form of faith, many find it easier to do that.  Otherwise, they will give up faith that seems to make no sense.  Can one keep faith and still make sense?  If it is a faith that is based on mysticism, the answer is no.  But a faith that is based on reality will make sense.  Biblical faith is based on reality and does make sense.  If our faith is going to be strong enough to stand in the last days, we must give up mysticism and be real.
For the early pioneers, the Bible was their only creed.  They recognized the need to study the scriptures for themselves and seek to understand.  The disappointment of 1844 was still fresh in their minds and so they were mindful of their fallibility.  The disappointment might have been a blessing, because they recognized that popular opinion was not always right – it had led to their disappointment, thinking, like others that the earth was the sanctuary; only to realize after the disappointment that the Bible taught no such thing.  They recognized that the moment they set up a creed, there would be a tendency for blind submission without intelligent thought and understanding.  So, they avoided it.
Once creeds and rituals are established, they tend to perpetuate themselves.  Institutions that operate based on creeds and rituals are often impervious to change.  One may well ask, what if the Church of Rome had taken stock of itself, when John Wycliffe challenged the doctrine of transubstantiation or Martin Luther questioned the sale of Indulgences, and had simply discontinued those beliefs and practices?  Would there have been a need for open protest?  Perhaps not.  Instead, they condemned the messengers.  The result was that Wycliffe, Luther and others were forced to break away.  Quite differently, when Rachel Oakes Preston challenged the Adventists about their keeping Sunday rather than the Seventh day Sabbath, Frederick Wheeler, then William Farnsworth and others such as Joseph Bates accepted the Sabbath truth and the Adventists became sabbath-keepers.  What was different?  One body had relied on creeds and tradition while the other, fresh from a major disappointment, knew that their only safeguard was in studying the scriptures.   May the commitment and the example of the pioneers in maintaining the scriptures as their creed still inspire the modern movement.
Today, we have statements of belief.  We do not call them creeds; but do we just drift along with them with the view that they have all been worked out already?  And are we mindful when subtle changes are made to them?  One remembers when the introit for worship was followed by the song "Bless the Lord, Oh my Soul, and all that is within me bless His holy name" until someone came and said, let's use instead, the invocation, "Glory be to the Father, and to the Son and to the Holy Ghost", then gradually it shifted to an invocation to the Holy Spirit.  Has anyone asked whether those invocations are scriptural? Or do people just drift along?
We have been admonished that we should be able to give a reason at all times to anyone who asks about the faith we hold – "But sanctify the Lord God in your hearts: and be ready always to give an answer to every man that asketh you a reason of the hope that is in you with meekness and fear" (1 Pet. 3:15).  In order to stand in the last days we must be sealed – "Just as soon as the people of God are sealed in their foreheads – it is not a seal or mark that can be seen, but a settling into the truth, both intellectually and spiritually, so they cannot be moved – just as soon as God's people are sealed and prepared for the shaking, it will come." (Ellen G. White, Seventh-day Adventist Bible Commentary, Vol. 4, p. 1161).
"He that hath ears to hear, let him hear" (Matt. 11:15).
For further information, please visit Patience of the Saints at http://thecommandmentsofgodandthefaithofjesus.com/
Questions and comments may be sent by e-mail to: commandmentsofgodandfaithofjesus@yahoo.com
Follow on Twitter @JaZerubbabel