September, 2019
now browsing by month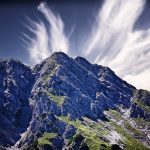 There has been much confusion regarding references to the law in the Bible, especially in Paul's writings.  One of the reasons for the confusion is that, oftentimes, no distinction is recognized between references to the Law of God and the Law of Moses.
In seeking to better understand especially Paul's writings, the following points should be noted:
The Law of God
Firstly, the Law of God is specifically the Ten Commandments.  These are sometimes referred to, simply, as the law or as the commandments, and embody moral principles –
"he that loveth another hath fulfilled the law. For this, Thou shalt not commit adultery, Thou shalt not kill, Thou shalt not steal, Thou shalt not bear false witness, Thou shalt not covet" (Rom. 13:8, 9); "Thou knowest the commandments, Do not commit adultery, Do not kill, Do not steal, Do not bear false witness, Honour thy father and thy mother." (Luke 18:20); "For whosoever shall keep the whole law, and yet offend in one point, he is guilty of all. For he that said, Do not commit adultery, said also, Do not kill. Now if thou commit no adultery, yet if thou kill, thou art become a transgressor of the law. So speak ye, and so do, as they that shall be judged by the law of liberty." (James 2:10-12).
The Law of Moses
Secondly, the Law of Moses is specifically the traditions of the Jews.  These included penalties for breaking the Law of God, rules regarding ceremonies and observances, health laws and civil laws –
"But the children of the murderers he slew not: according unto that which is written in the book of the law of Moses, wherein the Lord commanded, saying, The fathers shall not be put to death for the children, nor the children be put to death for the fathers; but every man shall be put to death for his own sin." (2 Kings 14:6); "And it came to pass a long time after that the Lord had given rest unto Israel from all their enemies round about, that Joshua waxed old and stricken in age. And Joshua called for all Israel, and for their elders, and for their heads, and for their judges, and for their officers, and said unto them, I am old and stricken in age: And ye have seen all that the Lord your God hath done unto all these nations because of you; for the Lord your God is he that hath fought for you. . . Be ye therefore very courageous to keep and to do all that is written in the book of the law of Moses, that ye turn not aside therefrom to the right hand or to the left" (Joshua 23:1-6).
Issue in the early church
Thirdly, there was an issue in the early church as to whether or not Christians should be required to observe the Law of Moses –
"But there rose up certain of the sect of the Pharisees which believed, saying, That it was needful to circumcise them, and to command them to keep the law of Moses." (Acts 15:5); "And certain men which came down from Judaea taught the brethren, and said, Except ye be circumcised after the manner of Moses, ye cannot be saved. When therefore Paul and Barnabas had no small dissension and disputation with them, they determined that Paul and Barnabas, and certain other of them, should go up to Jerusalem unto the apostles and elders about this question." (Acts 15:1, 2).
Paul's teaching
Fourthly, Paul's teaching was that the Law of Moses was not required for Christian believers but adherence to the Law of God is required –
"Circumcision is nothing, and uncircumcision is nothing, but the keeping of the commandments of God." (1 Cor. 7:19); "For I delight in the law of God after the inward man:" (Rom. 7:22); "I thank God through Jesus Christ our Lord. So then with the mind I myself serve the law of God" (Rom. 7:25); "Because the carnal mind is enmity against God: for it is not subject to the law of God, neither indeed can be" (Rom. 8:27); "Thou therefore which teachest another, teachest thou not thyself? thou that preachest a man should not steal, dost thou steal? Thou that sayest a man should not commit adultery, dost thou commit adultery? thou that abhorrest idols, dost thou commit sacrilege? Thou that makest thy boast of the law, through breaking the law dishonourest thou God? For the name of God is blasphemed among the Gentiles through you, as it is written. For circumcision verily profiteth, if thou keep the law: but if thou be a breaker of the law, thy circumcision is made uncircumcision." (Rom. 2:21-25).
Relating to Paul's writings

How then should we relate to Paul's writings regarding the law?  Some people think that Paul's writings are confusing because in some instances, it appears that he supports keeping the law, for example, he said: "Do we then make void the law through faith? God forbid: yea, we establish the law." (Rom. 3:31); but in another instance he seems to be saying that the law is done away, for example, he said: "Wherefore the law was our schoolmaster to bring us unto Christ, that we might be justified by faith. But after that faith is come, we are no longer under a schoolmaster." (Gal.3:24, 25).  But Paul was not confused.  The key to understanding his writings regarding the law, is to appreciate the issue that had arisen in the church that he sought to address and then establish whether he was referring to the Law of God or the Law of Moses.  The Law of Moses was for the Jews, but the Law of God is for all humanity and stands forever.
"He that hath ears to hear, let him hear" (Matt. 11:15).
For further information, please visit Patience of the Saints at http://thecommandmentsofgodandthefaithofjesus.com/
Questions and comments may be sent by e-mail to: commandmentsofgodandfaithofjesus@yahoo.com
Follow on Twitter @JaZerubbabel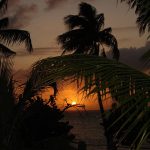 As we mourn the loss of life in the Bahamas, one cannot avoid the usual question, "Where was God?"  Some have asserted that it was God's judgement on the Bahamians and that they were warned.  Insurance companies and others classify such disasters as "Acts of God".  But Jesus's response to a report that was made to Him about a disaster should be instructive.  Jesus asked, "think ye that they were sinners above all . . .?".  He continues, "I tell you. Nay: but, except ye repent, ye shall all likewise perish." (Luke 13:4, 5).
While expressing sympathy for our Bahamian neighbours, I take the opportunity to make four points:
Presence of sin
Firstly, disasters of this kind are caused by the presence of sin in the world; not by acts of God – "For we know that the whole creation groaneth and travaileth in pain together until now." (Rom. 8:22).  Since sin entered the world, there has been death and destruction on the whole creation, affecting both good and bad.
Secondly, the Bahamians and others who suffer in disasters of this kind are no more sinners than all others – "For all have sinned, and come short of the glory of God." (Rom. 3:23).
God hears
Thirdly, when we repent and cry unto God for help, He hears and answers – "Let the priests, the ministers of the Lord, weep between the porch and the altar, and let them say, Spare thy people, O Lord, and give not thine heritage to reproach, that the heathen should rule over them: wherefore should they say among the people, Where is their God? Then will the Lord be jealous for his land, and pity his people." (Joel 2:17, 18).
Fourthly, it is prophesied in the Bible that disasters and pestilence will get worse till Jesus Christ returns – "For nation shall rise against nation, and kingdom against kingdom: and there shall be famines, and pestilences, and earthquakes, in divers places. All these are the beginning of sorrows. Then shall they deliver you up to be afflicted, and shall kill you: and ye shall be hated of all nations for my name's sake. . . And this gospel of the kingdom shall be preached in all the world for a witness unto all nations; and then shall the end come." (Matt. 24:7-9, 14).  Even scientists are predicting that disasters will get worse, as evidenced by climate change phenomena.
What then should we do?  We should seek God as a refuge, in addition to whatever practical measures we can take to mitigate disaster.  Love our neighbours and do not be judgemental nor seek to impose our beliefs on them but rather persuade them to seek God as a refuge because we are all in this together.
"He that hath ears to hear, let him hear" (Matt. 11:15).
For further information, please visit Patience of the Saints at http://thecommandmentsofgodandthefaithofjesus.com/
Questions and comments may be sent by e-mail to: commandmentsofgodandfaithofjesus@yahoo.com
Follow on Twitter @JaZerubbabel